American Dunkirk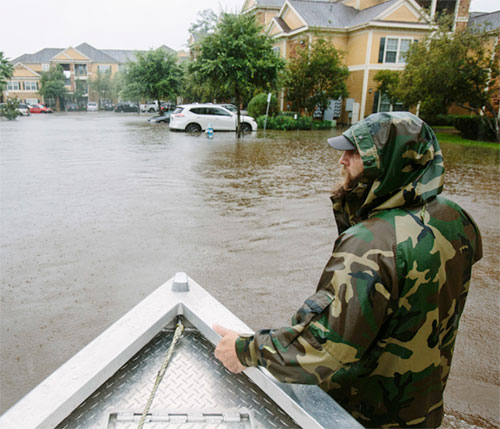 I really can't get the cognitive dissonance out of my mind this afternoon between the concept of natural disaster and inimical evil. The North Koreans are launching missiles in a manner that suggests they would like the option of turning someplace like Los Angeles into a molten slag.
I am aware there could be a debate about that, given the level of public discourse in the chattering class, but I am general favor of keeping LA it as is. I am just not going there again unless marched there.
Back here on the other long decline side of the Continental Divide, we are a little distracted over social issues in my adopted state of Virginia, as you might imagine.
People mostly from other states felt the need to come here and attack one another, and then kill one of us.
Huge emotion unexpected over things long- or at least thought- to be settled.
Meanwhile, there is that huge storm in the Gulf, and hundreds of thousands of Americans displaced or still directly threatened with years of recovery to come. But that is next. What happened as a consequence of two days warning, which should have been in the plan before they built the fourth largest city in America on an extant flood plane?
Wait, sorry, I write from the Distract of Columbia. Sorry.
Who responded? The usual people we count on: Cops, Firefighters, EMT personnel and neighbors. And more, since my pal the Coast Guard Master Chief Petty Officer would remind me of the motto: "You have to go out. You don't have to come back."
There is something else, and something sublimely assertive about our future. There is the emergence of the Cajun Navy, of course.
Contrary to the popular public narrative of division and strife (I don't need to state it again- turn on the TV and you will hear it ), a bunch of bass fishermen and other public-minded boat owners ran to help. They hitched up their trailers to their trucks and they went, just as everyday boating Britons crossed the English Channel to save an Army from surrender to the Fascists.
I have never been so inspired by a class of Americans who just did the right thing. Their class has been vilified for years for clinging to all manner of things. Apparently they did not care and went on doing the right thing as they understood it. And they have just done it again.
I am always reminded of the call of duty and fate when I drive south down to the farm. In Culpeper, we have a lake named for, and a sign on RT 29, recounting the Fall of Pelham, a young Texas officer who left an administrative hearing in Culpeper and upon emerging from the Courthouse, heard the sound of guns. He jumped on his horse to get there. He did not have to go. He went anyway. He died.
Those bass fishermen executed Dunkirk, Dixie Style. Bless them. They pulled a bunch of people to safety. No one asked them to do it. They ran to the storm to help.
America never was not great.
Copyright 19017 Vic Socotra
www.vicsocotra.com