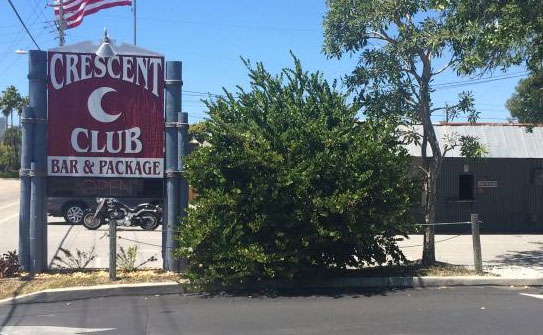 There is a work trip to Industry Day in Tampa for the CENTCOM JIOC Support contract- not the 600 Full-time Equivalent (FTE) job that it was when the command was running two full-up wars, but at 250 is still nothing for the Parkway Patriot crowd to sneeze at. There are partnerships to pursue and options to consider.
One of them involves options, big time. I turn 66 in a short while, and I think each time I attempt to rise from slumber how much the legs hurt. There is an answer to that, of course, and one of them is to relax a bit, and not worry about the winter in Washington, or the prospect that sooner or later someone is going to do something nasty to your nation's capital. Could I leave this place where I spent so much sweat and tears chasing contracts and money? I would hate to leave Big Pink, but maybe it is time.
Or maybe not. It is certainly worth contemplating. Accordingly, I am extending my stay in the Tampa area in order to look at real estate in Sarasota.I had been looking at the Clearwater area, but it seems the values are better across the causeway to the south. My search terms have the Realtor (TM) a little baffled, since my three search terms for property are simple but vital. I would like to have a refrigerator with an in-door ice crusher. A community pool that is at least six feet deep so I can tread water and listen to my audiobooks. And a decent place to go to happy hour. The house or condo is really sort of secondary to the important social and exercise amenities, while making the search a little more complex from a distance. So, I thought perhaps we would start with the basics.
Siesta Key- nestled in Sarasota, fairly close to the McDill AFB military complex with its Commissary, Class Six and Exchange- also hosts the Crescent Club, a bar used as a prop by famed mystery writer John D. MacDonald who featured it in several of his books under a variety of names. "Condominium" might be the one most notable novel. MacDonald placed the action of his stories in Ft. Lauderdale, but that was just to keep his readers away from Siesta Key(the club masquerading as a place called the "Sand Dollar.")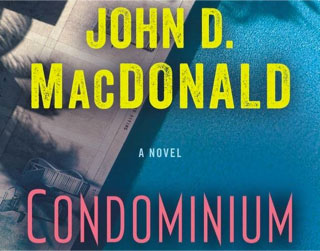 "Inside the ceiling was hung with nets, with glass and cork floats. Harpoons were chained to the walls. The low-power wall sconces held orange bulbs with orange shades. Overhead prisms shone puddles of white light down on the black Formica bar. The front edge of the bar and the barstools were upholstered in red Naugahyde, spotted with cigarette burns and old stains."
According to my research, with just a few minor changes, MacDonald's description still fits, though I will have to scope it out in person. The fishing nets have apparently been replaced with banners from various colleges, but they still hang from the ceiling. During the day, two shafts of lights stream in from the open doors — always been the mark of a real, old Florida place: doors open with the air-conditioning on — and there's a drive-up window to purchase liquor, one of the things that made Florida appeal to me when we lived in Jacksonville while I was on the Carrier Airwing SIX staff. There is another old-timey touch- a liquor drive-through, which is how I remember the old-timey Citrus State, when Great Aunt Bly and Uncle Joe lived in the Orlando that once existed before the Mouse arrived.
And I want to meet one of the character-actor waitresses MacDonald described so vividly: mature beach bunnies, still tanned and golden and with a smile that would melt 6'4″ private detective hero Travis McGee's heart.
The current cast of characters is described as 'regulars,' the way I understand them from Willow and The Front Page in Arlington. Some of them are waiting every morning for opening at 1000, plus the snow-bird seasonal regulars, since the Crescent Club is located in that part of Siesta Key where all the little motels are located. They say there are no colorful Key West-style barflies or bikers playing pool. Not a theme bar- and he people are pretty ordinary-looking. But then, isn't that Sarasota? Mild-mannered on the outside, seething with passion on the inside?
They say the CC is the place where everyone in town meets sooner or later. Some are on an important errand. Some are in the throes of a new and reckless love affair. And some are entering into a scheme that promises to turn into an adventure.
Next year I want to have a hell of a year. One of the curious things about the passing of time is that John. D. MacDonald, a wildly successful writer of decent pulp fiction, died at seventy. Turning 66 next month, I think it may be time to relax in the dimness, and watch the rays of the sun pour through the open door and the march relentlessly across the floor toward dusk.
Copyright 2017 Vic Socotra
www.vicsocotra.com