Socotra House Publishing: Purveyor of Glib Words to the World
Socotra House Publishing is a small press dedicated to publishing and distributing the historical works of Vic Socotra, a non-mortal fellow who captures American and military history with aplomb.
Jimmy's Kitchen and Johnny Mac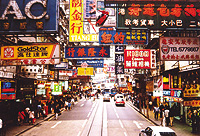 Gentle readers, there were a lot of comments about a retrospective trip to the pearl of the East, the lovely city of Hong Kong. Some are too good not to compile, so here goes. It beats talking about crazed Islamists and Ebola and politics, wouldn't you agree?
A lovely lady in Rancho Santa Fe wrote: "Ahh, Hong Kong. Several R & Rs there as relief from the Pee Eye. Lots of shopping and furniture purchasing for the new bride. Such a joy to design a bedroom suite and receive it even more beautiful than I had envisioned!"
She was living in the Philippines and has many more stories, some of which (and not all) are in the book I edited a couple years ago entitled "Living With the Shadow Warriors." It is on Amazon, if you are interested in some fascinating tales of the other great cities of Asia.
From Utah came this: "Loved this, Vic. Hong Kong was one of my favorite places. I often went there beginning in 1963, and then almost annually from 1963 until 1973, with 1973 being my last visit. Of course, as a very proper young, unmarried American female, the Hong Kong I saw after dark was undoubtedly much different from your experiences! J"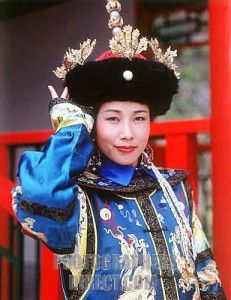 "As I recall Hong Kong from those visits, the women were dressed either in the traditional Chinese garb of black pants, blouse over-top with the frog closures, or beautifully attired in cheongsams. I thought they were stunningly exotic, impossibly petite, and just loved watching their grace as they moved. And the European women were so well dressed…. Everyone dressed well in Hong Kong. Everyone wore beautiful jewelry in Hong Kong. It was so exotic…. I've never smelled a smell like the one that greeted you when you climbed down from the plane that had landed in Kai Tak Airport. The heat, humidity and unique smell of Hong Kong slammed you full in the face when you climbed down the jet's ramp to the tarmac….. Fifty years later, I remember that as if it were yesterday.
I loved Hong Kong. Loved exploring the streets, riding the Star Ferry, watching people, listening to the language, smelling the smells…… And so, Hong Kong is not a place to which I'll ever return. I just don't want to lose my crystal clear vision of the Hong Kong I knew, with the rickshaws that still operated next to taxis, the very British feel to the colony, the many junks sailing Repulse Bay, watching how people lived aboard their junks, taking taxis for the annual trip to the floating restaurants, tea in the famed Peninsula Hotel, shopping at Lane Crawford, having jewelry designed and made by the fabulous Phillip Chu, staying long enough for clothes and shoes to be made……
This is going to sound strange, but I'm glad I'm "old" (and I certainly don't feel old!) Young people will never know the joys of the world I've traveled, the places I've visited before they became a tourist attraction, the countries that still had their unique character, dress, language and customs… when the world consisted of hundreds of amazing "flavors" instead of today's world with its steady march toward "vanilla"….. every country is moving towards the vanilla of U.S. culture. And I think that is so unfortunate."
An old Shipmate was the assistant Naval Attaché in Hong Kong in the late 1970s and is a noted curmudgeon in his own right. He wrote from the Volunteer State to make an important correction to my assertions yesterday: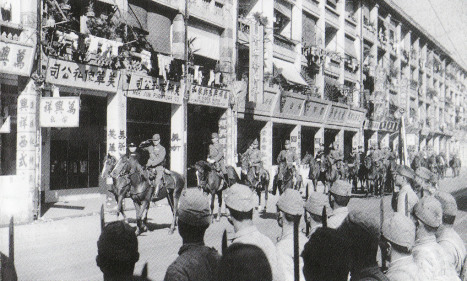 "Vic old chap, sadly I must say you got it wrong when you opined that "The Repulse Bay Hotel had been used to intern British officers in harsh conditions when the Japanese occupied the Crown Colony, and subtle revenge was still carried out as busloads of tourists from Tokyo were jammed into the worst tables in the deep interior of the storied restaurant."
"In fact it was the expatriate women and children that were held there for three months after Christmas Eve on Victoria Island in 1940, the men were out at Sheko (Golf Course). It is, nevertheless, a fine example of the long Chinese memory and utter contempt for the Sons of Nippon. My source was the long-serving Maître d' hotel, who, when asked one Sunday during the brunch service, surreptitiously lead me to an alcove overlooking the grand ballroom and showed me the Japan Inc. minions eating the buffet. He then said this is where the expat women and children where held until the could be moved to the new territories. I frankly cannot believe they tore the Repulse Bay down and yet left the Long Bar in Shanghai's New Peace hotel."
And then came a gold mine. I had not talked about tailors, or Jimmy's Kitchen, or the High Tea at the Peninsula Hotel, where I finally got to stay years afterward. He took me back to the same period as my first visit: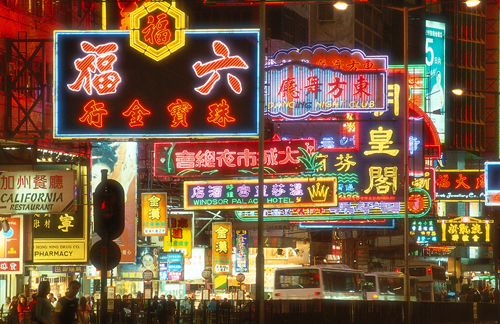 "I first went to Hong Kong on a port call aboard USS Kitty Hawk in 1981. The only word that I could think of when it came to describe the experience was "fabulous." I think it still sticks.
My main mission then on that first visit, outside girls and drink, was to find my Uncle's tailor on Nathan Road aka the Golden Mile in Kowloon and get some suits. Like your Dad, my uncle Guy had been a Skyraider pilot in the mid-50s. He had stopped in Hong Kong on a port-call during an around-the-world cruise aboard the USS Shangri-La (now there is a great ship name for you). The tailor shop he had engaged was called Harilela's, who were a large family of Pakistani ex-pats from Karachi whose scion had immigrated to Hong Kong after WWII.
As such, I found that the Harilela's were warm, generous and wonderful people. They still had my uncle's measurements on file (more than 25 years later and who knows, they probably still have mine from the last time I was there in 1993). I wound up, over time, buying about a dozen suits, shirts, sport coats, a tux, an overcoat, several hand-stitched slinky silk dresses for my wife (she came later during the 3rd and 4th port calls), and for my Uncle when he was still alive, short-sleeved white cotton duck shirts.
Albert ran the tailoring part of their business and always asked me during my sojourns "How is Commander Richardson?"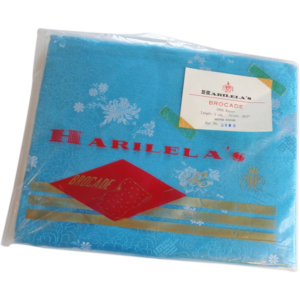 I bought even more suits during my second port call aboard the Vinson in 1983, and got invited to have dinner with the family. As I was to learn later, the Harilela's were from an unusual segment of Pakistani society: they were Christians, not Muslims or Hindus.
At the appointed hour, I met the Mercedes sedan in front of my hotel on the Golden Mile; driven by what was an obviously armed body guard. He delivered me to the family compound where, after cocktails, we were served a sumptuous mixed Chinese and Indian meal. There was a lot of the family there at the communal gathering and I fell in love with one of the old man's grand daughter's. She was this drop-dead gorgeous stunning divorcee about my age with sad dark eyes and a young daughter. We spent most of that night talking and canoodling. I think they finally drug me out of there around 0430. The ship left the next day.
The Brits thought that they still controlled Hong Kong politics during those times and the military (mostly the Royal Navy) held no little amount of sway. The Fleet Landing for liberty boats was their China Fleet Club on the Victoria Island side, which had its own concessions, eating establishments, and bar. It was a great place to cash a check or float a loan from Navy Federal, who had thoughtfully set up a satellite office there. In 1983, we happened to be there for Black Saturday when the exchange rate for the Hong Kong dollar dropped from 7:1 to the US dollar to 11:1 in less than two hours.
This occurred when the Brit negotiations with the Chinese over the future had broken down, with the pissed-off Chinese delegation emerging from the fray to announce "no matter what, the future of Hong Kong is Chinese," which was still 14 years away.
In 1997, we made a mad scramble to grab cash from the NFCU or check cashing window at the China Fleet Club and quickly pay for our contracted suits and other stuff before they jacked up the prices. One of my best memories of the mayhem that ensued was racing up Nathan Road trying to get ahead of the price hikes so I could secure my highly desired Rolex Submariner, which I finally did for less than $500 US – I still wear it.
Harilela's was located a block or so up the Golden Mile from Ned Kelly's so it was convenient for fittings, and maybe another suit or some shirts which seemed like a good idea after a couple of more beers. One of the many great places in Hong Kong which Vic has generously allowed me the honor to write about was Jimmy's Kitchen, which at the time was the closest thing that Hong Kong had to a New York or Chicago steakhouse.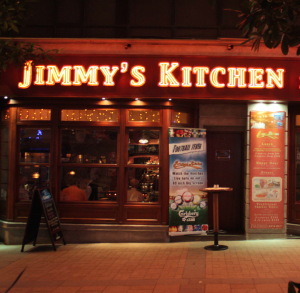 Jimmy's was founded in the 1920s by an American GI (Aaron Landau) as a place for ex-pats who liked their martinis and beef. it was one of those dark, wood-paneled places with burgundy carpet (probably to hide the spilled Cabernet), white table cloths and white coated wait staff, and wonderful smells from the in-house grill.
Steak was the only thing on our menu, along with "laced" baked potatoes which meant everything good tasting (bacon, onions, cheddar cheese, sour crème, etc.); along with the bad cholesterol (as if we cared in our 20s), and all manners of vegetable accompaniments from real Caesar salad made to order to creamed everything that would make Ruth's Chris jealous.
The highlight of the meal, of course, was fried ice cream flamed tableside with Grand Marnier. It gets so-so reviews now, but back then, one never strode out of Jimmy's, just rolled into a taxi or the next bar.
In 1983, the place to roll to was down to the Star Ferry for the Hong Kong side and a short cab ride up the mountainside to a place along an extremely steep and narrow street, the aptly named 1997 Club. For sailors, this was the place to find young, relatively horny Brit and more interesting and available Australian women. It was young and hip and happening. I still have a scar from one memorable evening there.
I remember that it was really hard to get a cab from there as the streets were too steep and narrow. The Star Ferry stopped running around 0130 so to get back from Hong Kong to the Kowloon side was a pretty hefty cab ride through a tunnel by the old airport if you couldn't otherwise find friendly accommodations on the island.
After an 8-year hiatus from Westpac on my European vacation, I got back to Hong Kong, now sporting a trophy wife, fresh off over six months deployed during DESERT STORM and a wonderful reunion in Phattaya Beach. We had made a duty fleet homecoming in Subic Bay for a week or so, then endured the backside of a typhoon on the way up to Hong Kong, with the Midway Maru rocking, creaking and rolling. The weather cleared as we pulled in and anchored.
My wife, along with lots of others, flew back down from Japan to meet us at fleet landing at the China Fleet Club. We checked into the Marriott, and then decamped via the Star Ferry over to the Golden Mile to order some new duds for him and her at Harilela's. To get it right, tailors and sewers need time to get suits ready and truly bespoke clothing requires several fittings. We got that out of the way and then walked down to Ned's for some pub grub.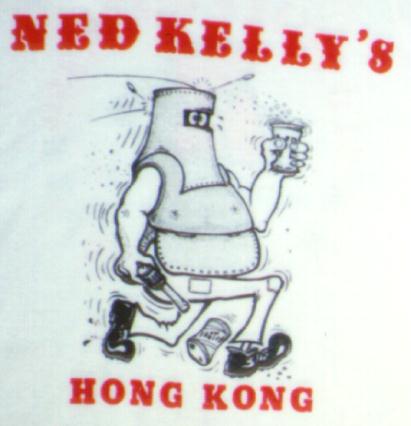 During that port call, there was a men's professional tennis tournament going on and John McEnroe was holding court in Ned Kelly's – great guy and just as profane and funny as shit. One night, we were all standing around drinking beer and some of the Brits started to get into it with our Midway guys and it looked like fisticuffs were soon to follow.
Undeterred and upset about the disrespect being shown to the USN and Midway sailors in particular (and more than slightly hammered), Johnny Mac waded into the middle of it and stared down the Brit hooligans. He then sealed the peace with the sons of perfidious Albion by ordering up a round for the entire bar. Not sure if he won that tournament or not, but I have loved that guy ever since.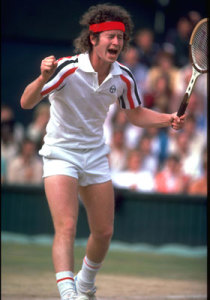 Yeah, Hong Kong was and still is fabulous."
My Hong Kong Rolex, you ask? It is on my son's wrist. I bought it from Mr. Sluggo, since he found such a good deal that he purchased two of them.
Copyright 2014 Vic Socotra
www.vicsocotra.com
Twitter: @jayare303