Socotra House Publishing: Purveyor of Glib Words to the World
Socotra House Publishing is a small press dedicated to publishing and distributing the historical works of Vic Socotra, a non-mortal fellow who captures American and military history with aplomb.
This Just In- From Japan!
This just in from an Old Japan Hand…. new special feature of the NIP on-line presence. We think it will be a useful connection to the Kanto Plain and the Tokyo-wan that many of us called home at one time, however briefly.
This Old Japan Hand has a made a career of interpreting two amazing cultures together. Without further ado, this inaugural issue about all things Japanese:
"This Just In- From Japan!"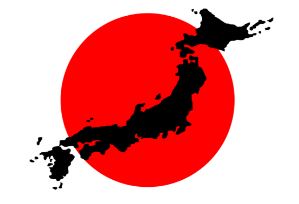 Year: 28th of Heisei Emperor
Month: 10 神無月 "KANNA TSUKI" ( Month of no gods )
Solar Period: 08-23 October, 霜降 "SO-KO" ( Frost Falls )
– – – – – – – – – –
== Four Kanji Proverb: 手前味噌 —- Character meanings: Hand + In front of + Soy-bean paste —- "TE-MAE MISO" —- Being overly proud of soybean paste made by one's own hand … "Blowing one's own horn — Self-praise is no recommendation"
– – – – – – – – – –
== SALARY/COMPANY-MAN'S SENRYU:
効率化 KORITSU KA
兼務が増える  KEN-MU GA FUERU
組織表 SOSHIKI-HYO
Increase efficiency!
Less people, doubling of duties
On organization chart
From: Dai-ichi Life Insurance web-page
– – – – – – – – – –
SIX SHORT REPORTS:
== (1): The Japanese government has started considering postponing to November or later a decision on whether to assign new tasks to Ground Self-Defense Force troops in a U.N. peacekeeping mission in South Sudan, it was learned Wednesday (12 OCT). The new duties include coming to rescue foreign troops and others such as U.N. staff working in locations different from areas of Self-Defense Forces activities in the same U.N. mission if they come under armed attack. The government now sees a need to carefully assess the security situation in the African country before making the decision, informed sources said. The expected postponement also seems to be aimed at avoiding gridlock in deliberations on the ratification of the Trans-Pacific Partnership free trade pact and related bills at the Diet, Japan's parliament. A team of about 350 GSDF troops is now engaged in engineering work as part of the U.N. Mission in South Sudan, or UNMISS, while the GSDF's participation in the mission is scheduled to end on Oct. 31. The government initially planned to take decisions by the end of this month on whether to extend the participation in UNMISS and assign the new tasks to the GSDF, at the time of the planned dispatch of a new GSDF unit to replace the current team on the ground. (Jiji Press)
== (2): Nearly 60 pct of Japanese voters oppose the idea of extending the maximum period for the presidency of the ruling Liberal Democratic Party, a Jiji Press opinion poll showed Friday (14 OCT). Of the total respondents, 58.7 pct backed the existing limit of two consecutive three-year terms, while some 30 pct supported a possible extension. The October survey also found that public support for Prime Minister Shinzo Abe's cabinet stood at 49.4 pct, down 1.6 percentage points from the previous month, while disapproval rose 2.1 points to 30.0 pct. Regarding the presidency extension, the survey highlighted a gap between voters and the LDP, which is considering extending the maximum period to three consecutive terms totaling nine years or scrapping the limit altogether. LDP supporters were nearly evenly divided, with 47.1 pct favoring the status quo and 48.2 pct backing an extension. (Jiji Press)
== (3): Flames have been spotted at two Chinese offshore platforms near the Japan-China median line in the East China Sea, signaling operations are under way there, the Foreign Ministry announced on Wednesday (12 OCT). China is developing gas fields in the region. The discovery puts the total number of Chinese offshore platforms where flames have been observed at 12. China has 16 platforms in the area. The ministry uploaded to its website aerial photos of the facilities taken earlier this month by the Maritime Self-Defense Force. Kenji Kanasugi, director general of the ministry's Asian and Oceanian Affairs Bureau, protested to the Chinese Embassy in Japan, saying, "China unilaterally proceeding with development is extremely regrettable at a time when demarcation on the sea between the two countries is yet to be finalized." Flames were confirmed at what the Japanese government calls the 11th and 12th platforms. Construction on the foundations of these facilities was revealed in 2015. They are located on the Chinese side about 60 kilometers from the median line. The installation of a radar at the 12th platform has also been confirmed for the first time. (Yomiuri Shimbun)
== (4): Russia apparently aims to settle its territorial row with Japan by returning only two of four disputed northwestern Pacific islands based on a joint declaration signed 60 years ago. The declaration calls for returning the Habomai group of islets and Shikotan to Japan after the two countries conclude a peace treaty to formally end their World War II hostilities. Russian President Vladimir Putin has been putting particular importance to the declaration in his approach to Japan, describing it as the only document that has been signed and ratified by the two countries. Then Japanese Prime Minister Ichiro Hatoyama and his Soviet counterpart, Nikolai Bulganin, signed the declaration in Moscow on Oct. 19, 1956, to restore diplomatic relations between the two countries following their wartime hostilities. Hatoyama and other Japanese delegates used the foreign ministry guesthouse in Moscow as their base for negotiations with the Soviet Union. (Jiji Press)
== (5): Japan as a whole may be attracting record numbers of foreign tourists, but a report by McKinsey & Co. indicates that the four major historical regions of Nara, Kamakura, Nikko and Ise Shrine are almost unknown among Western tourists. The consultancy's Japan office surveyed over 3,000 visitors from Western countries on how aware they were of 36 tourist attractions, most of which are listed in major travel guides that cater to both wealthy older Western tourists and their younger counterparts who travel more cheaply. Only 9 percent of those surveyed said they were aware of Kamakura's attractions in Kanagawa Prefecture, such as the Great Buddha, while 7 percent said they knew of Nara Prefecture's attractions like Todaiji Temple. Five percent said they had heard of tourism assets in Nikko, Tochigi Prefecture, such as Toshogu Shrine, and only 3 percent had heard of Mie Prefecture's assets like Ise Shrine. However, when those surveyed were given explanations on the attractions in the four areas, 42 percent then said they found Kamakura attractive and worth visiting, while 38 percent replied the same for Nara, 36 percent for Nikko and 34 percent for Ise Shrine. (NewsOnJapan.com)
== (6): A Japanese woman believed to have been kidnapped by North Korea decades ago has been admitted to a Red Cross hospital in the capital Pyongyang, a support group for relatives of South Korean abductees revealed Saturday (15 OCT). Kyoko Matsumoto is possibly suffering from severe vision impairment and complications arising from gout, according to the head of the support group, Choi Seong Ryong, citing a source versed in the situation in Pyongyang. Details of her life in North Korea since her abduction were also revealed. Matsumoto, from Yonago, Tottori Prefecture, was 29 at the time of her disappearance in 1977. According to Choi, the State Security Department, the North's secret police organization, is supervising Matsumoto's affairs. In July 2013, South Korea's National Intelligence Service released an analysis that said Matsumoto was in 2011 relocated from the northeastern city of Chongjin, where she had lived for several years, to the North Korean capital. Matsumoto went missing after leaving home in Yonago on the Sea of Japan coast on the night of Oct. 21, 1977. In 2006, the Japanese government added her to its official list of abductees, but Pyongyang has said she never entered North Korea. (Mainichi Shimbun)
– – – – – – – – – –
THE SIX MAIN THINGS:
[1] Japan to expand Djibouti military base to counter Chinese influence
(JapanToday.com/Reuters; by Nobuhiro Kubo; October 14, 2016)
Link: https://www.japantoday.com/category/national/view/japan-to-expand-djibouti-military-base-to-counter-chinese-influence
Japan to expand Djibouti military base to counter Chinese influence
www.japantoday.com
Japan will lease additional land next year to expand a military base in Djibouti, eastern Africa, as a counterweight to…
TOKYO – Japan will lease additional land next year to expand a military base in Djibouti, eastern Africa, as a counterweight to what it sees as growing Chinese influence in the region, three Japanese government sources said.
China is seeking closer ties with African nations that could help it gain access to natural resources and provide new markets. Beijing said late last year it would pump $60 billion into development projects on the continent, cancel some debt and help boost agriculture.
Earlier this year, Japan also pledged to increase its support to infrastructure, education and healthcare projects in Africa, committing an extra $30 billion in public and private support.
"China is putting money into new infrastructure and raising its presence in Djibouti, and it is necessary for Japan gain more influence," said one of the sources, with knowledge of the plan.
China in February began construction in Djibouti of its first overseas military facility, a coastal logistics base that will resupply naval vessels taking part in peacekeeping and humanitarian missions.
Djibouti, which is about the size of Wales, is strategically located at the southern entrance to the Red Sea on the route to the Suez Canal. The tiny, barren nation sandwiched between Ethiopia, Eritrea and Somalia, also hosts U.S. and French bases.
Since 2011, a Japanese Self Defense Force contingent of 180 troops has occupied a 12-hectare site in Djibouti, next to Camp Lemonnier, the U.S. base at the country's international airport.
From there, the SDF have operated maritime patrol aircraft as part of an international force, including China, that hunts pirates in the seas of the Gulf of Aden and off the coast of Somalia.
A Japanese Defense Ministry spokesman confirmed discussions were taking place.
"In addition to the land Japan has borrowed, it is considering leasing the neighboring land to its east," the spokesman said in response to a Reuters query. "Japan is now in negotiations with Djibouti government."
Asked about the plans, Chinese Foreign Ministry spokesman Geng Shuang said Japan's military and security policies had garnered attention in Asia for historical reasons.
"We hope Japan can draw lessons from history, conform with the times, and truly follow the path of peaceful development," Geng told a daily news briefing in Beijing.
Japan is considering deploying C-130 transport aircraft, Bushmaster armoured vehicles and extra personnel to the base but has not yet decided on how many, the sources said.
The size of the extra leased land would be smaller than the existing base and was expected to cost around $1 million a year, they added.
Tokyo will justify the expansion of personnel and aircraft in the Horn of Africa by pointing to a need to have aircraft there to evacuate Japanese citizens from nearby trouble spots or areas hit by natural disasters, the sources said.
Minister of Defence Tomomi Inada travelled to Djibouti in August, where she said Tokyo was considering expanding the "function" of the Japanese base. She didn't, however, indicate that new land would be added.
A month earlier Japan sent three C-130 aircraft from Japan to stand by in Djibouti for the evacuation of Japanese citizens trapped by fighting in South Sudan's capital, Juba.
The mission, only the second ever undertaken by SDF transport aircraft, showed the increasing ability of Japan's military to conduct operations far from home.
Prime Minister Shinzo Abe is seeking to give the SDF a greater regional and global role as his nation steps back from seven decades of state pacifism.
= = = = = = = = = =
[2] Foundation for South Korean "comfort women" to begin disbursing funds
(October 15, 2016; Mainichi Shimbun)
Link: http://mainichi.jp/english/articles/20161015/p2g/00m/0dm/031000c
SEOUL (Kyodo) — A foundation, launched in July by the South Korean government to support former "comfort women" forced into wartime brothels for the Japanese military, decided Friday to begin paying money disbursed by the Japanese government to the victims from next week at the earliest.
The Reconciliation and Healing Foundation said in a statement that "a decision was reached to make payment from next week at the fastest possible pace after reviewing documents on those victims who are alive."
Twenty-nine former comfort women have said they will accept the foundation's project, it said.
The foundation held talks with 32 victims, out of a total of 46 who were still alive as of Dec. 28 when a deal with Japan was reached, and 29 said they would accept the project and the money.
A total of 245 women and their relatives are eligible to receive funds, which will be handed out in cash as expenses for "projects for recovering the honor and dignity and healing the psychological wounds" of all former comfort women, according to the Japanese Foreign Ministry.
Around 2 million yen will be disbursed to each family of any comfort woman who had died by the end of last year, while those still alive will get about 10 million yen each.
Under a landmark deal with Japan, South Korea set up the foundation, into which Japan has deposited 1 billion yen ($9.9 million), to care for the surviving comfort women and their families.
The deal marked a milestone in Japan-South Korea ties, which have often been marred by disagreements over history. Under the agreement, the two countries agreed to resolve the issue "finally and irreversibly."
= = = = = = = = = =
[3] Opposition parties wary of possible lower house dissolution
(October 14, 2016; Mainichi Shimbun)
Link: http://mainichi.jp/english/articles/20161014/p2a/00m/0na/016000c
Speculation over a possible dissolution of the House of Representatives for a snap general election has been prevailing among the ruling and opposition parties, with one opposition member voicing concern that the chamber may be dissolved even before the end of the year.
"The strong winds for a lower house dissolution are blowing. Make sure you prepare yourselves for it," Renho, leader of the largest opposition Democratic Party (DP), told a meeting of an intraparty group she belongs to on Oct. 13. One attendant of the meeting voiced a complaint, saying, "Debate over constitutional amendment should start with a proposal to create provisions aimed at keeping the prime minister from abusing the right to dissolve the lower house."
While the DP had earlier anticipated that the lower chamber could possibly be dissolved in January, one party member said, "Prime Minister Shinzo Abe may go ahead with a lower house dissolution by the end of the year, before opposition parties get ready for election campaigning."
Senior officials of the ruling Liberal Democratic Party (LDP) and its junior coalition partner Komeito have been fueling the momentum for a lower chamber dissolution at an early date. "The winds for an election are picking up," LDP Secretary-General Toshihiro Nikai said on Oct. 10, which was echoed by LDP Vice President Masahiko Komura, who remarked on Oct. 12, "The wind for a (lower house) dissolution has started blowing." Komeito Secretary-General Yoshihisa Inoue stated on the same day, "You can never be prepared unless you believe there's a 100 percent chance for an election."
It is uncommon for senior ruling party officials to make so many remarks about a lower chamber dissolution, whose right solely lies with the prime minister. Starting Oct. 19, the LDP will hold study sessions on election campaigns for junior lower house legislators who are serving their first or second terms.
The opposition camp, meanwhile, is growing increasingly wary of the ruling coalition's moves. The rift between the ruling and opposition parties is certain to deepen further over the possible passage of a bill to ratify the Trans-Pacific Partnership trade pact in the lower chamber between late October and early November. Many in the DP suspect that Abe may dissolve the lower house at that point with the TPP issue as the focal point of contention. One party official surmises the voting day could fall either on Dec. 11 or 18.
The DP, however, is far from being ready for an election, with no candidates eyed for 85 of the 295 single-seat constituencies for the lower house. The party has yet to hold full-scale discussions with the Japanese Communist Party and other fellow opposition parties over election cooperation. At a meeting on Oct. 13, Rikio Kozu, president of the Japanese Trade Union Confederation, commonly known as Rengo, that acts as a support base for the DP, asked Renho and other DP top brass, "The Nagatacho district (of Tokyo) is always a battlefield. Please accelerate the move to field candidates (for a lower house race)."
It remains unclear whether "the winds of lower house dissolution" are authentic. One source close to the prime minister's office said, "It is just a gesture aimed at raising morale among junior party members. There's no such atmosphere (for an election) at the prime minister's office."
Ruling party members, however, are apparently setting their sights on an early election. A former Cabinet member of the LDP said, "Now that everyone is preparing for an election, it would be hard to stop them."
= = = = = = = = = =
[4] Japan may speed missile defense upgrades in wake of N. Korean tests
(Asahi Shimbun/Reuters; October 17, 2016)
Link: http://www.asahi.com/ajw/articles/AJ201610170025.html
Japan may accelerate around $1 billion (104 billion yen) of planned spending to upgrade its ballistic missile defenses in the wake of rocket tests suggesting North Korea is close to fielding a more potent medium-range missile, three government sources told Reuters.
The outlays, currently in a budget request for the year starting April, includes money to assess a new missile defense layer–either Lockheed Martin Corp.'s Terminal High Altitude Area Defense (THAAD) system or Aegis Ashore, a land-based version of the ballistic missile defense system used by vessels in the Sea of Japan.
It also covers money to improve the range and accuracy of PAC-3 Patriot batteries, said the sources familiar with the proposal, who asked not to be identified because they are not authorized to talk to the media.
Any rollout of THAAD or Aegis Ashore could, however, still take years, the sources noted. Accelerated spending on Patriot missile batteries is also unlikely to deliver upgrades much quicker because of the limited capacity of the companies involved–Mitsubishi Heavy Industries and Raytheon Co.–to speed up already tight production schedules.
"It nonetheless has symbolic value," said one of the sources.
As much as 300 billion yen ($2.9 billion) of defense funding will be included in a third supplementary budget, the Sankei newspaper reported earlier. Prime Minister Shinzo Abe's government has yet to say whether it will ask lawmakers to approve additional outlays before deliberations begin on next year's budget.
Officials at Japan's Defense Ministry were not immediately available to comment.
— ARMS RACE
Pyongyang's apparent technological progress on missiles has been faster than anticipated, exposing Japan to a heightened threat, a senior Japanese military commander told Reuters earlier this month.
Tokyo and Pyongyang have been locked in an arms race for two decades after North Korea fired a missile over Japan in 1998.
North Korea has test fired at least 21 ballistic missiles and conducted two nuclear tests so far this year. On June 22, a medium range Musudan rocket reached an altitude of 1,000 kilometers on a lofted trajectory, potentially beyond the range of Aegis destroyers the Sea of Japan that are armed with SM-3 missiles designed to hit warheads at the edge of space.
That leaves older PAC-3 Patriot missiles protecting major cities including Tokyo as a last line of defense. Their upgrade program will not deliver the first improved batteries until the 2020, in time for the Tokyo Olympics.
Warheads from missiles such as Pyongyang's Rodong, with an estimated range of 1,300 km, travel at speeds of up to 3 km a second. Payloads on rockets like the Musudan, that can fly as far as 3,000 km, plunge from space at least twice as fast.
Japan next year plans to acquire a more powerful version of the SM-3 it is jointly developing with the United States, dubbed the Block IIA. It has not, however, said when the first will be deployed.
= = = = = = = = = =
[5] Japan withholds UNESCO dues over listing of Nanjing Massacre file
(JapanToday.com/Kyodo; October 14, 2016)
Link: https://www.japantoday.com/category/politics/view/japan-withholds-unesco-dues-over-listing-of-nanjing-massacre-file
TOKYO – Japan has been withholding this year's financial contributions to UNESCO totaling some 4.4 billion yen ($42 million), Foreign Minister Fumio Kishida said Friday, following Tokyo's criticism of the U.N. body for last year listing Chinese documents relating to the 1937 Nanjing Massacre as a Memory of the World.
Kishida told reporters that the decision to withhold the dues was made after weighing the matter in a "comprehensive" manner. Japan has been urging the U.N. Educational, Scientific and Cultural Organization to improve the heritage program's screening process.
Japan has been the de facto top UNESCO funder over the past few years, with the United States having frozen its payments from 2011 onwards due to its opposition to Palestinian membership.
Washington is responsible for 22% of this year's UNESCO budget while Tokyo is asked to provide 9.6%. China is the third-largest contributor, accounting for 7.9%.
Japan has earmarked 3.85 billion yen ($37 million) in the fiscal 2016 budget as mandatory dues to the U.N. body and was also set to offer additional funds on a voluntary basis to be used for projects such as restoring ancient ruins.
The dues are usually disbursed around spring when the budget is approved by the parliament but for this year, the funds have not been paid yet.
Looking ahead, Kishida said the government will "comprehensively" decide on the matter. A UNESCO member state loses its right to vote in the U.N. body's general conference if it does not pay its dues for two years.
The Chinese documents, submitted by Beijing in 2014, concerned the widespread killings of Chinese citizens and soldiers following the 1937 capture of Nanjing by the Japanese military. The three-part documents were included in the heritage list last October.
Tokyo has claimed UNESCO "unilaterally" registered the documents without allowing Japan to access them for verification, slamming the U.N. body as lacking fairness and transparency.
Tokyo disputes the number of Chinese civilians and soldiers killed in the incident, citing historians' estimates ranging from tens of thousands to 200,000, while Beijing claims over 300,000 were killed.
Japan's cautious stance toward its UNESCO contributions comes as an international alliance of civic organizations, including those from China, is bidding to have over 2,700 comfort women-related documents listed as a Memory of the World. Screening for the application is set to commence at the start of next year.
Many women were forced to work in Japanese military brothels before and during World War II. They were mostly from Asian countries, such as Korea and China, and were called comfort women.
= = = = = = = = = =
[6] Japan's defense contractors get to grips with foreign military buyers
(JapanToday.com/Reuters; by Tim Kelly; October 16, 2016)
Link: https://www.japantoday.com/category/national/view/japans-defense-contractors-get-to-grips-with-foreign-military-buyers
TOKYO – Until recently, public meetings between Japanese defense contractors and uniformed foreign military delegations would have stirred controversy in Japan, but last week's aerospace show in Tokyo saw plenty.
With the nation stepping back from decades of state pacifism amid concern over China's growing power and a deepening North Korean threat, Japanese defense companies are finally shedding their reluctance to sell arms abroad.
At the ShinMaywa Industries booth, Indonesian air force officials quizzed the company about its amphibious plane. In another corner of the Japan Aerospace 2016 show, Saudi Arabian military officers pored over military transport and patrol aircraft brochures handed out by Kawasaki Heavy Industries.
"The Indonesians are very interested in our plane," said a ShinMaywa salesmen, as one of his colleague went through US-2's specifications with the six-man Indonesian delegation. He asked not to be identified because he is not authorized to speak to the media.
The US-2 is one of the home-built military platforms that the Japanese government has identified as a candidate for foreign sales after Prime Minister Shinzo Abe in April 2014 lifted a ban on overseas arms sales.
The exhibition in Tokyo, which was last held four years ago in Nagoya, is the first major aerospace show since Abe came to power. The show drew some 800 companies as well as representatives from numerous of international militaries.
"We were visited by other foreign uniformed representatives apart from the Saudi military," a salesman for Kawasaki said, also asking not to be identified. "The exhibition is still mostly civilian, but it has more of a military feel than four years ago."
By ending seven decades of military industrial isolation, Abe is hoping to widen arms production to lower costs through greater economies of scale and share the expense of developing new weapons with other nations.
India began discussing a possible purchase of ShinMaywa's US-2 soon after restrictions on arms shipments were eased, although no agreement has yet been concluded.
Indonesian interest could provide an earlier opportunity to sell the plane abroad, but Jakarta is so far keeping its cards close to its chest.
"We are looking around at all the stalls," said an Indonesian general in the delegation, who declined to give his name.
Japanese companies have been reluctant to highlight their arms businesses, wary of reputational damage to their other commercial businesses.
Japan's population remains sensitive to any perceived reversion to the militarism that many still blame for wrecking the country during World War Two.
Kawasaki, which is better known for making motorbikes, had models of a heavy lift military transport, the C-2, and a sub-hunting patrol plane, the P-1, both of which it makes for Japanese military. Japan's government believes both those could compete for overseas sales.
"The foreign military delegations were mostly interested in the C-2, and they most wanted to know the price," said the Kawasaki salesman.
Fuji Heavy Industries, better known for its Subaru cars, also builds military helicopters.
At the aerospace show it showed of a full-sized model of a planned new transport helicopter, dubbed the UH-X, and an experimental unmanned surveillance jet. Both have been ordered by the Japanese military.
"We haven't wanted our defense work to damage our Subaru brand. But things are changing since the change to export rules," said a Fuji Heavy official at the booth. "The foreign military delegations came by here too," he added, also asking not to be identified.
Other companies that avoid advertising their defense work include ball-bearing maker Minebea Co, which also makes 9mm pistols, and air conditioner company Daikin Industries, which has a sideline in rifle grenades.
Komatsu Ltd builds military-green armored vehicles in addition to its yellow excavators and dump trucks.
After decades insulated from the competitive pressures that have forced Western firms to group together into a handful of big makers, Japan's defense sector remains fractured, with work spread among hundreds of companies.
Military sales even at major defense contractors rarely amounts to more than a few percent of overall revenue.
Even at the largest contractor, Mitsubishi Heavy Industries (MHI), military sales amount to only a tenth of revenue.
Most of its booth at the aerospace show was devoted to civilian products, including space launch vehicles, models of Boeing aircraft it help builds, and a mock-up of the interior of the Mitsubishi Regional Jet, which represents Japan's bid to establish itself as a regional jet maker.
MHI's defense business was confined to two small models on a small display stand at the side of the exhibition. One was a marine patrol helicopter; the other, an experimental stealth prototype that could evolve it a $40 billion project to build a new fleet of frontline fighters for Japan, and perhaps even overseas air forces.
"Foreign military representatives visited our booth," said the MHI official in charge of the display. "I think that is the first time that has happened at a show," he added.
= = = = = = = = = =
BONUS (In Case You Scrolled Down This Far):
— Tokyo, Kyoto named world's 2 best cities in U.S. magazine poll
(October 19, 2016; Mainichi Shimbun)
Link: http://mainichi.jp/english/articles/20161019/p2g/00m/0dm/065000c
NEW YORK (Kyodo) — Tokyo and Kyoto have been picked as the world's best and second best cities outside the United States, the U.S. travel magazine Conde Nast Traveler said Tuesday.
Magazine readers cast more than 100,000 votes for their favorite cities in the 2016 poll, according to the website of the magazine, and Japan's current and ancient capitals climbed the ranking from 15th and ninth the previous year, according to the Japan National Tourism Organization.
Italy's Florence ranked third in the poll.
The magazine highlighted Tokyo's variety encompassing modern skyscrapers, historic temples and shrines, adding it is "one of the world's best food destinations."
Kyoto was described "one of the most well-preserved cities in Japan" and "well known for kai-seki, the traditional multi-course meal that changes seasonally."
Also in the poll, the Mandarin Oriental, Tokyo, was named the top hotel in Northern Asia, while All Nippon Airways came in fifth in the "Best Airlines in the World" ranking.
More than 300,000 readers made their voices heard via computers, tablets and smartphones in this year's Readers' Choice Awards, which started 29 years ago, according to the magazine.
The total number of foreign visitors to Japan this year is expected to top 20 million for the first time and the government has doubled its annual target of overseas visitors to 40 million in 2020, the year Tokyo hosts the Olympics and Paralympics.
= = = = = = = = = =
DOUBLE-SECRET BONUS:
— Narita's main stumbling block is its indifference toward travelers
(JapanToday.com; October 13, 2016)
Link: https://www.japantoday.com/category/kuchikomi/view/naritas-main-stumbling-block-is-its-indifference-toward-travelers
TOKYO – A "group of four" composed of officials of the national government, the Narita International Airport Corporation, Chiba Prefecture and local government bodies convened on Sept 27 to discuss plans for construction of a third runway, to be 3,500 meters long, at Narita Airport. The participants also confirmed guidelines for the shortening of the late-night and early morning curfew hours currently in force, made possible by relaxation of noise restrictions. Currently arriving and departing flights are banned between the hours of 11 p.m. and 6 a.m. Once agreements are ironed out, plans are to reduce the time by three hours, from 1:00 a.m. to 5:00 a.m.
Writing in Yukan Fuji (Oct 8), business pundit Kenichi Ohmae writes that the day's first arrival at Narita is usually from Australia, but the arrival time had to be adjusted to deal with the airport's curfew, making for wasted time at both ends of his journey.
Most of the world's major airports operate round the clock, and Narita's being hobbled by the curfew has caused it to lose out in the competition among Asia's regional hubs. Tokyo's Haneda Airport, by contrast, boasts four runways and operates on a 24-hour basis, making it Asia's top airport. And once flights directly over the city commence, Haneda will become even more convenient.
The decision back in the late 1960s to proceed with Narita rather than expand Haneda through land reclamation in Tokyo Bay was based on a study by a certain research group (Ohmae's not naming names) which found that building costs at Narita would be 5 billion yen cheaper. But when total costs are taken into account concerning the move from Haneda to Narita and various noise-abatement efforts, 5 billion yen is just a drop in the bucket.
Actually a similar situation existed in Kansai, since the old Itami Airport required planes to fly over residential areas. But travelers found that despite its round-the-clock operation, the new "floating" Kansai International Airport was inconveniently located, so Itami remained in use. Naturally after the new airport was completed at horrendous expense, the public was clamoring for someone in the former Ministry of Transport to blame it on. (Shades of the current flap over the Tsukiji fish market move!)
Ohmae accuses the airport operators of being "mushinkei" (insensitive). A prime example is Narita's inconveniently located third terminal, built to service travelers on LCCs (low-cost carriers). As it's not served by the rail lines that terminate in the airport's basement, access requires a long bus ride from Terminal 2 (or a half-kilometer hike). The dining facilities at Terminal 3 also seem to say, "If you blokes are so poor, this is all you get to eat." Is such a parsimonious approach really necessary?
As long as the people running Narita continue to display this kind of insensitivity, Ohmae sums up, it stands no chance of competing for international air travelers. Even, say, if flights from Australia are able to land an hour earlier, at 5 a.m. instead of 6 a.m., Narita's operators might as well be telling them, "The trains aren't running yet. Please start walking to your next destination."
= = = = = = = = = =
— Gov't seeks to integrate Japan's regional airlines
(October 15, 2016; Mainichi Shimbun)
Link: http://mainichi.jp/english/articles/20161015/p2g/00m/0bu/079000c
TOKYO (Kyodo) — The government has requested Japan's two largest airlines to help smaller regional carriers integrate operations to cut costs amid weakening demand as the nation's population declines, sources close to the matter said Saturday.
The move could see at least five regional carriers, each of which has a business or capital tie-up with either ANA Holdings Inc. or Japan Airlines Co., setting up a joint holding company to improve profitability by reducing equipment and fuel costs, the sources said.
Bringing all five firms under one wing would involve ANA and JAL in rare cooperation with each other. Both are expected to consider the request, the sources said.
The Ministry of Land, Infrastructure, Transport and Tourism is hoping to put plans on the table by next summer after hearing from regional governments.
The five airlines are Hokkaido Air System Co., ANA Wings Co., Oriental Air Bridge Co., Amakusa Airlines Co. and Japan Air Commuter Co. They are currently offering minor routes such as flights to and from islands off the country's main islands of Kyushu and Hokkaido, mainly operating propeller aircraft with 30 to 70 seats.
Weakening demand for such routes amid the aging and decreasing population of regional areas is behind the latest initiative by the government, which is already subsidizing some smaller airlines to keep them afloat.
There were around 70 regional routes in Japan in 2014, down some 40 percent from a decade earlier. Analysts say the decrease will continue.
= = = = = = = = = =
— Why Japanese students excel at mathematics
(By Walt Gardner; Special To The Japan Times; October 17, 2016)
Link: http://www.japantimes.co.jp/opinion/2016/10/17/commentary/world-commentary/japanese-students-excel-mathematics/#.WAXLDja9rxg
LOS ANGELES – Ever since the Common Core state standards were introduced in the United States, teachers for good reason have been under pressure to improve outcomes in math. According to the National Assessment of Educational Progress, the nation's report card, there were no score improvements in math for any student group in 2015 compared to 2013.
In desperation, officials have looked abroad for a solution, which they believe they've finally found in Japanese math. Unlike traditional methods in the U.S. that stress memorization, Japanese math emphasizes problem solving. Its sansu arithmetic aligns with the Common Core standards, providing a strong incentive for teachers to adopt the pedagogy.
The irony is that Japanese math is actually based on a method first advocated in the U.S. by the National Council of Teachers of Mathematics in the 1980s but never fully adopted by classroom teachers. As a result, memorization continued to be the predominant strategy, with heavy reliance on worksheets.
In contrast, Japan immediately recognized the benefits of teaching students how to invent solutions. Teachers provide a context for the lesson so that what follows has greater meaning than merely getting the correct answer on a worksheet. The objective is to engage students through hatsumon (question addressing a concept). When done effectively, students see the connections between what they're learning and real life situations. In the process, they gain self-confidence and enthusiasm.
Part of the reason for the success of Japanese teachers is the use of jugyokenkyu (lesson study). It's an invaluable way for teachers to improve their instruction. A teacher first prepares a lesson, and then teaches it in front of students, other teachers, and at least one university professor. The observers meet to discuss the lesson with the teacher. Without this feedback, teachers are forced to rely on their own judgment, which is not always accurate.
What ultimately emerges is that the way math is taught determines how much students learn. That may seem obvious enough, but it has been given short shrift in the debate. Although the National Council of Teachers of Mathematics has endorsed the Common Core standards, teachers on average have been given fewer than four days of training, and those four days included training for the language arts standards as well.
This pattern has been seen before. Math instruction in the U.S. has undergone several iterations. In the 1960s, the "new math" was introduced in reaction to the post-Sputnik news. But little changed because teachers were not provided proper training. If the past is any indication, the excitement will be followed by confusion and a return to conventional practices.
It's not that math teachers in the U.S. don't want to change, but they don't know how to do so. In Japan, teachers have been given far greater support in implementing new approaches. The results are reflected in scores on tests of international competition.
It's too soon to conclude that Americans suffer from incurable innumeracy. But time if running out. The demands of the global economy are increasing pressure on schools to produce far better educated students in math.
= = = = = = = = = =
— Shinto shrines hoping luck in many languages attract tourists
(Asahi Shimbun: September 28, 2016)
Link: http://www.asahi.com/ajw/articles/AJ201609280001.html
Foreign visitors can count themselves lucky, or perhaps unlucky, that from now on at many Shinto shrines in Japan they will be able to read a fortunetelling slip in their native languages.
With nearly 20 million tourists flooding into Japan annually, the shrines are starting to translate what are called "omikuji" into various languages.
"Excellent luck! Yeah!" roared John Fitzhugh when he unraveled a slip and read his fortune in English at a shrine in Kanagawa Prefecture.
"With a positive mind, you will be able to overcome any difficulties," was also written on his omikuji.
Fitzhugh, 36, from the United States, said it was fun to draw out and read the omikuji at Enoshimajinja shrine in Fujisawa, which was bustling with tourists in the middle of July.
— Shrines offer multilingual "omikuji"
Other than in English, the fortunes at Enoshimajinja are translated in Chinese–traditional Chinese and simplified Chinese–and Korean.
This form of fortunetelling is beginning to be offered in many shrines across Japan. There are generally six levels of luck that you may pick out. The best is known as "daikichi" in Japanese, which translates into English as "excellent luck." Other translations are "good luck" for "kichi," "uncertain luck" for "suekichi" and "bad luck" for "kyo."
The slips include such details as business fortune, whether the recipient will locate a lost item and also, of course, how lucky they will be in relationships.
Jinja Honcho (the Association of Shinto Shrines), a religious administrative organization that oversees about 80,000 shrines throughout Japan, has started expanding efforts to provide the multilingual service in preparation for the 2020 Tokyo Olympics and Paralympics.
Madeleine Graham, 28, who drew out the fortune slip with Fitzhugh, said she had lived in Japan for a long period of time and enjoyed visiting shrines and temples, but had frequently encountered difficulties with guide maps or signs at the sites because they were not written in English.
For omikuji maker C project, based in Suita, Osaka Prefecture, these inconveniences have been a stroke of good luck and boosted its business.
C project, established in May 2010, said the number of inquiries about its multilingual omikuji began rising around two years ago.
Shrines that attract many foreign tourists, such as Sumiyoshi Taisha in Osaka's Sumiyoshi Ward, snap up such fortune slips.
It's unclear when the first multilingual omikuji appeared at shrines, but it was at least 15 years ago, according to Jinja Honcho.
"The shrine boom was created by various media featuring shrines as spiritual spots or power spots," said an official of Jinja Honcho.
Three years ago, Jinja Honcho created an English-language brochure titled "Soul of Japan" to introduce Shinto. It was downloaded 3 million times from its website, mainly from overseas.
"We didn't expect such a high demand for the English brochure," said the official. "We decided to make serious efforts to meet the demand."
Information such as brochures and signboards have been written in foreign languages at shrines at tourist spots in Japan. However, they are often translated literally and therefore confuse visitors.
Cultural or religious concepts require careful translation for the proper meaning to be grasped.
For example, the principal objects of worship in Shinto are deities known as "kami," which are divine beings or spiritual forces. The sacred spirit is said to dwell in all nature such as mountains, wind and rocks. So, in Shinto, people revere oceans and rivers and other natural objects and natural phenomenon in which kami are believed to reside. However, Christianity is monotheistic. Therefore, if kami was translated into simply "god" in English, it can puzzle foreigners.
Exceptional human beings are also sometimes considered kami, reaching divine status after death, such as Sugawara no Michizane (845-903), a leading scholar, poet and political figure of the Heian Period (794-1185), who is considered the patron saint of learning.
Tokugawa Ieyasu (1542-1616), the founder of the Tokugawa Shogunate, which ruled Japan through the Edo Period (1603-1867), is worshipped as a deity at Nikko Toshogu Shrine in Tochigi Prefecture.
This can also lead to foreigners saying: "Is it a personality cult?"
— Conversation booklet with illustrations
"Inappropriate and unkind foreign language services for overseas tourists will negatively affect the image of Japan," said an official of Jinja Honcho.
The association has created a travel conversation booklet in both Japanese and English with illustrations after taking into account the views of Shinto priests and foreign visitors.
In June, the booklets were provided to about 23,000 priests across the nation.
The booklet was designed to enable foreign visitors to communicate with people who speak Japanese by pointing at appropriate illustrations and translations.
It explains various types of amulets as well as helping visitors decipher maps and guides regarding facilities at shrines.
Kasumi Yamamoto, who works at Zamajinja shrine in Zama, Kanagawa Prefecture, and is next to the U.S. Army's Camp Zama, said that foreign tourists frequently asked her what kami meant.
"I sometimes use the online translation function. But I can't fully explain the meaning of kami in English," said Yamamoto. "The conversation booklet is useful as it enables me to convey subtle nuances in expressions to English-speaking people."
English teachers have been invited to instruct priests and "miko" (female attendants) at Tsurugaoka Hachimangu shrine in Kamakura, Kanagawa Prefecture.
The shrine has also held a gathering for foreigners to introduce them to aspects of Japanese culture.
It also plans to set up a visitor center where it can introduce Shinto to visitors.
"We want to keep actively spreading Shinto and Japanese culture," said Shigeho Yoshida, a chief priest of the shrine.
= = = = = = = = = =
— An unchanged culture at Dentsu?
(October 16, 2016; by Kentaro Tanaka and Yuji Kimura; Yomiuri Shimbun Staff Writers)
Link: http://the-japan-news.com/news/article/0003285133
The advertising giant Dentsu Inc., which was raided Friday over an employee's suicide linked to overwork, vowed to change after a similar incident 25 years ago. Why, then, did this latest tragedy occur?
Inspectors from the Tokyo Labor Bureau and other authorities carried out a surprise raid on Dentsu's Tokyo headquarters over the Dec. 25 suicide of 24-year-old Matsuri Takahashi.
— Tragedy repeated
"The same thing has happened at a company that pledged another suicide from overwork would never occur. We will conduct a rigorous investigation into the culture of the company and where responsibility lies," a senior official of the Health, Labor and Welfare Ministry said Friday, explaining the purpose of the raid.
In 1991, a 24-year-old man who was in his second year with the company killed himself due to overwork. Dentsu settled a damages claim from the man's family in 2000 and also apologized.
"We regret this incident and will strive to ensure such an unfortunate event never again occurs," the company said at the time.
The firm said it subsequently put in place measures to reduce long working hours, such as by instituting "no overtime days" and laying down guidelines so individual departments could manage workloads appropriately.
However, Takahashi's family and lawyer have said they suspect fewer hours than she actually worked were entered on her time reports.
"Dentsu's culture has not changed," said Takahashi's mother, Yukimi.
Attention is being paid to what are called "Dentsu's 10 devil rules," which were created more than 50 years ago by the company's then president.
These enumerate 10 guidelines for Dentsu employees, such as, "Once you start something, don't let go, even if you're killed."
After the suicide of the male worker 25 years ago, these rules were taken out of training texts for new hires, but they remain part of the employees' pocket notebooks.
Takahashi was formally hired in October last year and was soon given a heavy workload.
She frequently did not leave the office before midnight up until November of that year, when she began to show signs of depression.
She spoke with her friends about her situation, reportedly telling them, "I've lost all feeling except for the desire to sleep."
On Dec. 25, she jumped to her death from a company dormitory.
Raised by a single mother, Takahashi spent a period studying in China during her time as a student at the University of Tokyo's Faculty of Letters. After graduating, she is said to have chosen an advertising company so she could make use of her communication skills.
At a press conference after her daughter's death was recognized as work-related, the mother said, her voice trembling, "She told me Dentsu paid a good annual salary, so she could make life easier for me."
— Never-ending stream
A 2014 survey by the Japan Productivity Center's mental health research institute found that 51.2 percent of companies had introduced stress checks to help employees maintain good mental health. While this represents an increase of 12.4 percentage points over a 10-year period, only 9.2 percent of companies said cases of depression and other problems had decreased. Fifty-eight percent said the number of such cases was about the same.
Hiroyuki Nakano, who coordinated the study, said factors such as the spread of results-oriented pay systems and discretionary working-hour schemes were factors.
"Without closer labor management, mental issues at the workplace will never be resolved," he said.
In 2014, a law to promote measures to prevent deaths from overwork, which stipulates the state's obligations in this area, was enacted. The government last year set a goal of eliminating deaths from overwork as part of a policy framework. This fiscal year, it is moving forward with its first fact-finding survey on the subject, which is expected to cover 20,000 people.
Based on the new law, the government on Oct. 7 released the world's first white paper on death from overwork. According to the report and other data, claims were filed linking 482 suicides, other deaths and attempted suicides to overwork last fiscal year.