Socotra House Publishing: Purveyor of Glib Words to the World
Socotra House Publishing is a small press dedicated to publishing and distributing the historical works of Vic Socotra, a non-mortal fellow who captures American and military history with aplomb.
Life & Island Times: Dive Bar Vision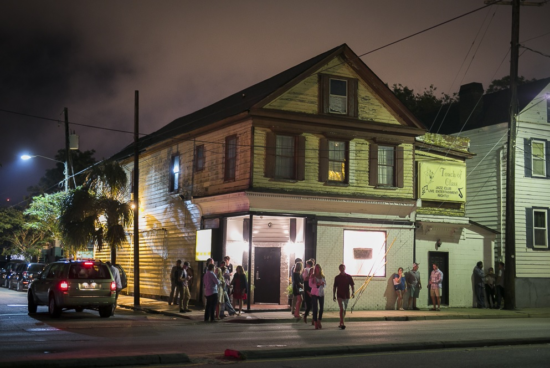 The Commodore – Charleston SC dive bar
Author's note: We were lounging in a Charleston SC dive bar — the Commodore — on icy slick Meeting Street two Saturday nights ago, sad that this former jazz bar had morphed into a millenial 1970s music venue. This dilapidated place may not last long, since urban development of tony condos and apartment buildings was marching quickly northwards from the historic downtown of this paragon, New South city. We cheered ourselves as the band began to play funked up versions of that long ago music after repairing a smoking speaker amp that they had spectacularly fried during their sound checks. As the smoke cleared, the music began to blare and the young'uns began to groove as a group on the dance floor, potential coming times came into clearer focus.
We were sitting in a dive bar
When the band started
On Charleston's Meeting Street.
Uncertain but unafraid
Our hopes for soothing jazz expired.
We nursed heavy pours of rye whiskey over ice
Deadening our unease for these low dishonest times:
Absent were anger and fear
Circulating over distant
And darkened lands of Asia and
Possessing our private lives.
An unhearable march of boots
Might offend this joyful January night.
Simple wiki scholarship
Unearths the mistakes
From Bush Senior until now
That have rendered America sightless
Finds what occurred at the DMZ and near shore seas:
Psychopathic Kims and the power mad Communist Chinese.
Our soldiers and the public may soon know
What all school children used to learn:
Those to whom evil is done
Will do unspeakable evil in return.
Into this crisp winter night air
Where charming downtown lofts
Cozy, artful design declaims
The desires of comfortable Free Men,
Believin we can live forever
In euphoric dreams.
In the bar's darkened restroom mirrors we might see, if we looked,
Totalitarianism's ghostly faces staring back
And the coming international troubles
Half a world away.
Faces along the bar
Fling their cares away
As the lights never come on,
The music always plays.
All our networked inventions conspire
To make we revelers assume
The good future of our homeland
Lest we should see where we are,
Lost as the hunted in a dark woods.
Tis true of our normal hearts
The error was bred in the American bone
Like Jefferson, America's men and women
Crave what we cannot have,
Not universal peace and love
But just to be left alone.
Sleepy under night skies
America in stupor lies
Unseeing here and there
Small red dots of light
Dance about as events occur
Predisposed to ignore them
Perferring tales of gossip and lust
We, beleaguered by our games
Which turn our minds into mush,
Flit about their warm affirming flames.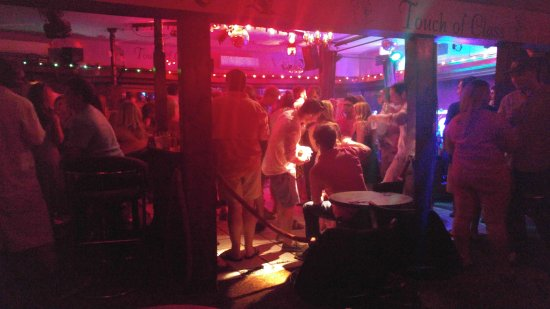 Dancers flit about the Commodore's dance floor
Copyright © 2018 From My Isle Seat
www.vicsocotra.com