Editor's Note: Joyful event this afternoon, just west of French King's Bridge. A wedding for my brother and his soon-to-be-bride. Such a change from the madness back in the District. Marlow nails that one this morning. I hope Kim Chong Un doesn't mind being below the fold with his latest ICBM. Back to the capital tomorrow.
– Vic
The Country Ain't Alright (But It Can Fly)
Author's note: This is coming to you a bit early since we are heading out on the road for a short vacation in the big city.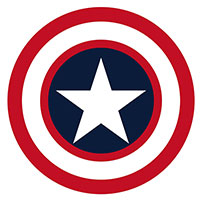 When the US was young, the future was bright
Those 13 states were so alive
And every patriot on our cities' streets
Was making it big and could not be beat
Now the country's divided, cracked and torn
Kids grow up too early, souls become tired and worn
How can our mean streets
Swallow so many lives
Chances away are thrown
Despite what they say, nothing's free
For you or me, longing for what used to be
Still it's hard
Hard to see
Fragile lives, smashed dreams
Trump had a chance, many think he did
Instead he stopped short, brought in a mouthy kid
Pinstriped Anthony shoulda stayed home, already had a good job
He just plays his foul mouthesd poser punk guitar, does he smoke a lot of pot
Trump had his daddy's money and his mother's good looks
NY whispered he couldn't handle it, didn't have what it took
He hates hearing people tell him what he can't do
He says he can fly through the air, someday he might \swoop down, rescue me and you
He was born into luxury, never had to pay his dues
In that old Dutch city, they call New York
Still he hates hearing its people whisper what a dork
He says he can fly through the air, someday he might swoop down, rescue me and you
Trump had a few jobs, several wives, a lotta kids
He can make a deal with just water, flour, and one bid
He hates hearing people tell him what he can't do
He says he can fly through the air, someday he might swoop down, rescue me and you
Trump works long hours in a town he calls the swamp
So many people tell him he can't say things like this or that
Country no longer dreams of good things from above
Looks to him like folks're afraid of flying
They might just need a shove
He says come fly with me through the air, let the country do some soaring
He hates hearing folks telling us what we can't do
He says we can fly through the air, today's the day to swoop down, rescue me and you
Trump had a chance, many think he did
Instead he stopped short, brought in a mouthy kid
Pinstriped Anthony shoulda stayed home, already had a good job
He just plays his foul mouthed guitar, does he smoke a lot of pot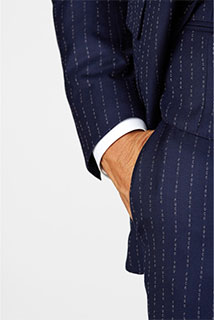 The special edition, bespoke David August Eff You pinstripe suit
(No, I am not making this up. The pinstripes actually spell it out in small font.)
Comey committed career suicide
Skinny repeal OD'd and died
What the hell is going on
The cruelest dream, reality
Copyright © 2017 From My Isle Seat
www.vicsocotra.com