Editor's Note: I have had a couple health adventures over the last week but think we have identified the problem and are moving out swiftly to remedy it. I met with a Russian Attorney, so what could possibly go wrong? Hope to resume my usual drivel here shortly- and certainly in time for tomorrow's Post Card from The Swamp!
– Vic
Nothing's Crazier Than DC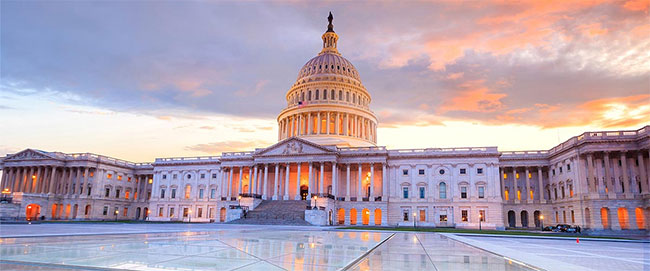 Author's note: I had written and submitted a rather off color piece on our Imperial City's carny sideshow, but the sage heads at Socotra House shelved it. Thank you, wise sirs and madams. Here is a kinder, gentler ditty on that city. Perhaps we should view the town more as a kind of Baked Joint.
The craziest show we know
Is our capitol town
They're living life in and out
Of their own twilight zone
They bust each other's britches
While they promise to bless our souls
They're freaking leaks of nature
Just babbling totem poles
Look and see, I think you'll agree
Nothing's crazier than DC
More somethings for nothing
Aren't for them just dreams
They're hell bent on selling
Us on all kinds of schemes
They bust each other's britches
While they promise to bless our souls
They're freaking leaks of nature
Just babbling totem poles
Look and see, I think you'll agree
Nothing's crazier than DC
Riding up and down Pennsylvania Avenue
On the backs of elephants, donkeys, and emus
They seem to be talking trash
What we smell is oddly like swamp gas
They bust each other's britches
While they promise to bless our souls
They're freaking leaks of nature
Just babbling totem poles
Look and see, I think you'll agree
Nothing's crazier than DC
More somethings for nothing
Aren't for them just dreams
They're hell bent on selling
Us on all kinds of schemes
They bust each other's britches
While they promise to bless our souls
They're freaking leaks of nature
Just babbling totem poles
Look and see, I think you'll agree
Nothing's crazier than DC
These talking enchanted rabbits
Tell us that our lives will soon be keen
Hoping we'll forget that nothing is ever
Just as it seems
The craziest show we know
Is our capitol town
They're living life in and out
Of their own twilight zone
Copyright © 2017 From My Isle Seat
www.vicsocotra.com