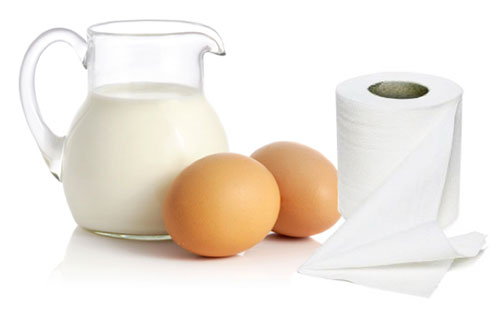 Legendary local weather guesser Bob Ryan is now retired, but he would be in his element today. From 1980–2010, Bob was the chief meteorologist at Washington NBC affiliate WRC-TV. Before serving as the station's chief meteorologist for 30 years, he was the first on-air meteorologist for the Today Show. He actually swapped jobs with the renowned weather-entertainer, Willard Scott. Ryan made his bones in the DelMarVa market with his non-nonsense approach and generally accurate forecasting for the region located in the shadow of the Blue Ridge Mountains and the Chesapeake Bay. He would have liked this one: there is a monster Nor'Easter storm is building up north and is predicted to dump something between six and ten inches of white stuff on your Nation's Capital. Plenty more in Philly, New York, Boston and the points between on the East Coast Acela Corridor.
It was said famously that when Bob appeared on camera to tell us about the periodic potential horrors coming at us from the atmosphere, people would drop what they were doing and race to the supermarket to stock up on the Ryan TRifecta: "Eggs, milk and toilet paper."
Presumably with that combination, plus specialized hygiene products for those who need them, you could ride out any storm. That is, if all the other panicked people had not already begun hoarding and cleared the shelves at the store. Honestly, with all the breathless coverage of impending disaster, it makes the scene at the local Harris-Teeter store a little like Venezuela after an unexpected delivery of rice and cooking oil.
I honestly thought the winter was over, and I could stop stockpiling eggs, milk and TP. That and the day-dreaming about wandering around again in shorts and flip-flops. I was looking at the Real Estate postings that my long suffering realtor in Tampa sends me very couple of days. I like the look of many of the properties- prices are not as hallucinogenic as Arlington, and it might be possible to have a pretty good retirement on Social Security and a modest disability check. You would not even have to eat that many eggs or drink that much milk.
I looked at the pictures of the kitchens first to see if the refrigerator has a crush-ice in door dispenser. That and a decent bar within stumbling distance are the two major factors in my hunt for a retirement dwelling. And a heated community pool with at least six feet of refreshing depth so I can tread water daily. And a roof, I suppose, but first things first.
I have been looking, originally, west of Tampa in the direction of Clearwater. My soon took the family there for a quick vacation and he raved about the beach, and I went down last year to check it out. I do not know the neighborhoods and thus will not permit myself to consider doing anything rash from this distance from the Sunshine State. But despite the relatively benign face that Old Man Winter showed us this year (did I actually even pull the gloves our of the pocket of my puffy jacket?) I confess to having a certain hankering for milder climes. Other major life events got in the way of my annual pilgrimage, which has taken me from Clearwater to Key West and the delightful Gulf shores of Pass Christian. But we are now getting to crunch time.
The lease is up in July on the one-bedroom place I rent from State Department Susan, and she will not sell it to me. It is a constant irritation that so many projects could be started that would make the place perfect. I would love to get started on some long-overdue remodeling for the place. Who in their right mind would have counter-tops that stain from a few drops of cranberry juice? Or that sentient life could go on having to manually crush the ice cubes from the trays that I have to freeze myself?
Jiggs and Mila are retiring to SoCal to live in paradise, and he wants to hang on to his place down the hall even if he is not living there. He has kindly offered to let me rent it until my time in the Capital of the Free World is done. And in the meantime, if might be time to start seriously downsizing to prepare for that contingency. It would be nice to know that there is something waiting by the placid blue waters of the Gulf.
Over the last few days, I have shifted my sights a little south from Tampa, towards Sarasota and the fabulous powdered sugar beaches of nearby Siesta Key. A pal sent a blast the other day announcing that he was scoping out his retirement home there, and another old comrade from The Agency is already in residence there, along with my financial advisor who does his level best to manage my pathetic retirement account. I can't complain- I actually have one, so I count myself among the lucky ones.
I have been taking a break from the breakneck pace of events here aside from the meteorologic ones. I took a break yesterday and let Arrias talk to you about the urgency of actually doing something about the North Koreans, and their annoying tendency to launch rockets at things that upset themMarlow talked to you yesterday about the abomination that is Daylight Savings Time. My eyes popped open before five this morning, which if my numbed brain was correct, meant that it was actually still zero-dark-thirty for the battered body. The sun did not begin sharing its gray light for hours yet, and it was a peaceful time to look up into the gloom and think about what this year has in store.
The portents are there. Peter the Pool Guy was here to peek under the green tarpaulin that protects the Big Pink pool to check for winter disasters, so Memorial Day cannot be that far away. Many of my peers have already taken a powder and left town. Van Dyke and his bride are in The Villages, and I have kin adjacent communities. I can feel my toes tapping already.
But that is all going to have to wait until we see what the Snowplows bringeth. But I have to tell you, in Siesta Key the happy hours start at eleven, and from this distance, no one seems concerned in the slightest. I definitely am more concerned with getting to the store before the snow starts. I checked: I am down to ten eggs, two cans of condensed milk in case an emergency cornbread baking session breaks out, and I am good for TP for a month or so, should an avalanche bury the property. I am confident that Bob Ryan would agree with me. It pays to think ahead.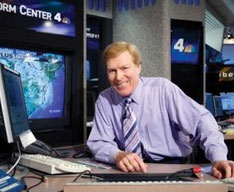 (Bob Ryan asks: "Got milk?")
Copyright 2017 Vic Socotra
www.vicsocotra.com